Account Delegation
For various reasons it may be desire-able to have more then just one account. For instance to give each account different topics, to manage a forum account or a bot that imports external RSS feeds.
Account delegation makes handling the different account more easy.
This makes it possible to bind an account to a main account and to control a whole series of accounts from this account. In particular, the continuous need to perform multiple login and logout related changes between accounts is eliminated.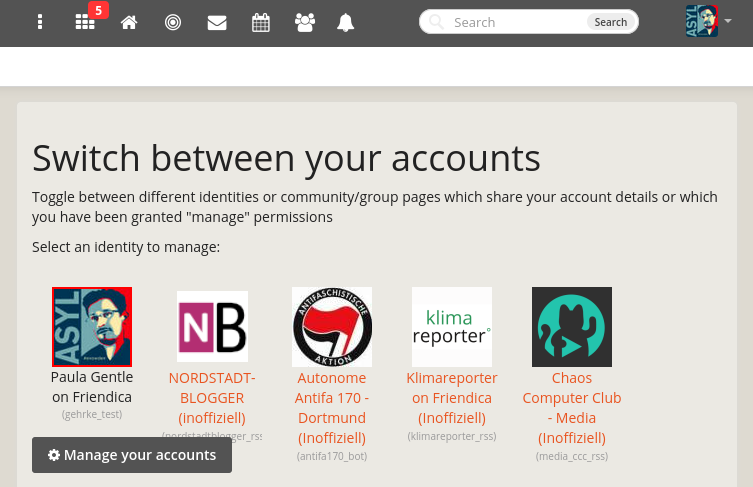 As example, the screenshot above shows the overview page of the account management. You see five accounts, one can easily switch among. You find this overview page in the main menu under the menu entry "Accounts"
Account Delegation
After the account was registered successfully you need to delegate the account to the one that should integrate it. This has to be done in the user settings "Manage Accounts" (/settings/delegation). Here you select a main account. To do so, you need to verify yourself using the main accounts password.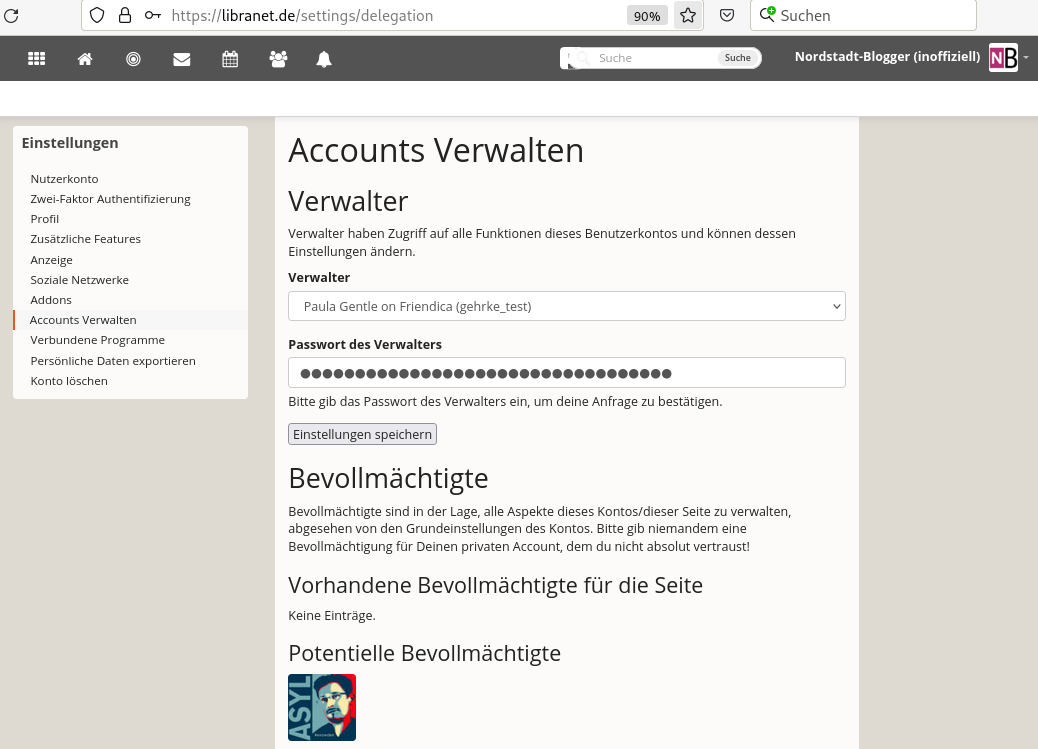 Switch Accounts
Switching to another account does not require any further description. Only for the (highly recommended) use of Two-factor authentication (2FA) it should be noted that the second factor must be entered when switching..